There are already hundreds of authors who have trusted us so their dream made paper travels to thousands of homes and be more and more the readers who grow alongside their words.
Their opinions supoport us and that's our best gift after the whole process. You can see and read for yourself what the authors think about us, but first, let us summarize: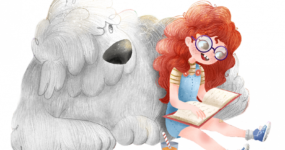 What do they value most about BABIDI-BÚ?
Deep respect for their judgment
We know that many publishing houses change the manuscript from top to bottom without taking into account the author's opinion and without even consulting him. For us that's unthinkable. Any improvement is agreed, layout designing so many versions of the book as needed until accomplish the expected result by both parties.
Closeness
We are always available for you and we will always attend any questions you have. Most of our authors have no experience at all in the publishing sector and we know how difficult the first steps are. In BABIDI-BÚ we guide you and we advise you at any time so you never feel lost. You will become part of our family.
Quality
We pay much attention to every detail so the result of all our work, yours as author and ours as publisher, be impeccable. Besides our work doesn't end with the publication of the book. We realize digital editions, audiobooks, you can be part of the Storyrocket platform, your work can be selected as homologated currículum material.
Published authors' reviews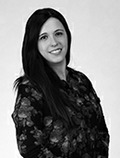 A great team, I was lucky to publish with them my first illustrated book "La princesa Jorge" and I can not be happier, they are always attentive and putting so much love into his work.


Author of The Princess George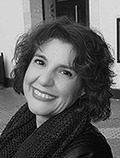 It's great when an illusion begins to materialize, and even more so when those who make it possible share that illusion and keep it untouched. Thank you, BABIDI-BÚ.


Illustrator of Pepa Planes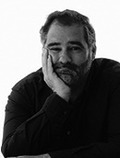 What a bet they do for children's and youth literature! It is a pleasure go through their catalog, full of proposals to accompany all kinds of readers. "Manuela, my first book with BABIDI-BÚ, has been pampered until getting the best of it.


Author of Manuela
Discovering BABIDI-BÚ was sensational, I was fascinated by their large catalog of children's stories. It has been like working as a family, always open to listening to me, they were close and very professional. I definitely would repeat.

Pilar Romero




Pepita Power. Inventora de aparatejos para animalejos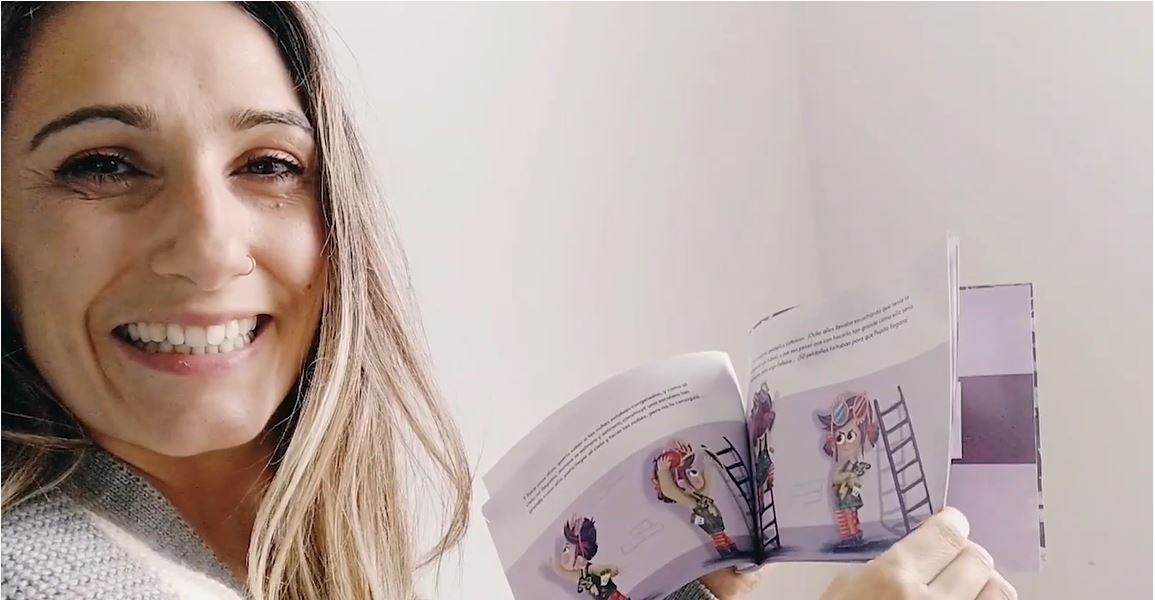 They're the family all new authors need. Safety, trust and support, that's what I felt during all the process. It's like a dream come true.

Isabel Blanco




Piel de colores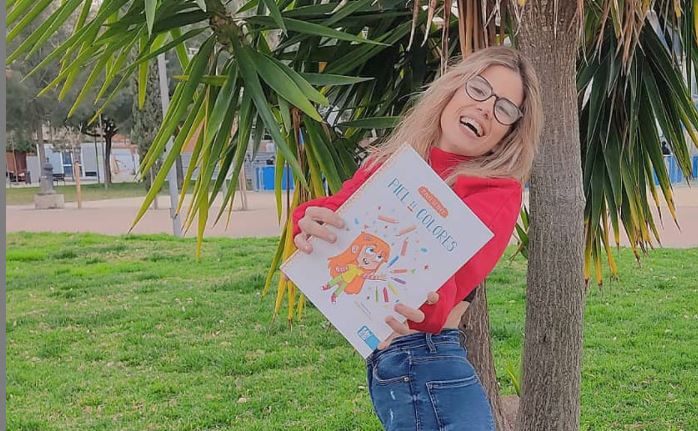 Google reviews
2362 reseñas en
Hola, soy la autora del libro El juego de la señorita Clo, una bonita y divertida historia sobre la amistad y el trabajo en equipo. Quería comentar que elegí a BABIDI-BÚ por las buenas referencias que encontré y pronto me di cuenta de que había acertado. Son unos grandes profesionales, que te tratan con mucha amabilidad y te hacen partícipe de todo el proceso de edición. Además, cualquier duda te la resuelven enseguida. Yo he quedado muy contenta con ellos, y ya estoy repitiendo con dos libros más. Aquí os dejo una foto de la portada de El juego de la señorita Clo, ilustrada por Claudia Cañada, y que ha quedado genial. En este libro he querido reflejar la importancia que tiene el trabajo en equipo para potenciar la empatía, la confianza y la autoestima de los niños. Así se dan cuenta de que juntos pueden superar mejor los obstáculos que a veces nos impiden ser felices. Y además, con esta lectura también aprenderán un montón de cosas nuevas.
Santiago Acosta
01/06/2023
Le he regalado el cuento "Respira, mamá" a mi sobrino y le ha gustado mucho, lo recomiendo sin duda, es un cuento muy bonito con muy buenos valores
Hemos leído el cuento infantil "Respira, mamá" escrito por Veronica Sanchez y nos ha encantado, las ilustraciones son muy bonitas y dulces. La historia es muy emotiva, enseña valores muy importantes, además de la importancia también de aprender a controlar la rabia, y las consecuencias de no hacerlo. Lo recomiendo para los más peques de la casa.
ramon bernal andujar
01/06/2023
Me gustaría dejar una opinión acerca del cuento infantil llamado "Respira mamá" escrito por Verónica Sánchez. Es un cuento muy tierno y emotivo, que enseña valores muy importantes y muestra de forma muy clara para los niños la importancia de aprender a controlar la rabia y la frustración. A los mayores también nos sirve para aprender a ponernos en el lugar de los niños. A mi hija le ha encantado, lo recomiendo.
He publicado mi primer cuento llamado "Respira, mamá" con la editorial Babidi-bú, y he de decir que la experiencia ha sido muy buena. Son grandes profesionales, el trato y la atención es inmejorable, acompañándome en todo el proceso y siendo participe en todo momento, así como respetando mis ideas siempre. Estoy muy contenta con el resultado, sin duda recomiendo 100% y animo a publicar con ellos!
He tenido la suerte de trabajar con este equipazo para publicar mi libro Inmediatez y Paciencia. Recomiendo la editorial Babidi-bú sin ninguna duda.
Francisco Peña
24/05/2023
Soy Francisco J. Peña autor del cuento infantil "Jara y el tren del Amor", un proyecto familiar que se ha materializado gracias a la colaboración de muchas personas implicadas. Nos sentimos muy agradecidos con la editorial BABIDI-BÚ ya que desde un principio apostaron por este cuento que ha sido creado desde el corazón. Durante todas las fases de elaboración del cuento nos hemos sentido acompañados, destacando su cercanía, consejos y recomendaciones, guiándonos y a la vez respetando siempre nuestras decisiones. Tras nuestra experiencia recomendamos esta editorial a cualquier persona que esté pensando la posibilidad de publicar alguna obra infantil o juvenil. Estamos muy contentos con el resultado y la calidad del cuento superando nuestras expectativas. Si en algún momento nos planteamos ir a por el segundo cuento, tenemos claro que repetiríamos con BABIDI-BÚ. Muchas gracias a todo el equipo de profesionales que "hacen magia para que los sueños se cumplan."
Victoria Frago
19/05/2023
Me encanta el libro. Es sencillo pero muy tierno. Es muy importante que los niños sepan que existen diferentes modelos de familias y este libro refleja esa diversidad de forma muy visual. Ideal para leerlo con los más peques.
Soy Pablo Marco, autor de "Memorias de Areia" publicado por Babidibú. La experiencia ha sido muy positiva, ha quedado un cuento muy bonito gracias a la ayuda de los profesionales que trabajan en la editorial.
Bloggers also recommend us

Editoriales Infantiles, specialized blog
The blog Editoriales Infantiles places us as one of the best publishing houses in children and youth sector of Spain and highlights our commitment to new authors and high-quality editions.

Sapos y Princesas, the El Mundo supplements
The media outlet Sapos y Princesas refer to us as the independent publishing house that is revolutionizing children's literature highlights our commitment to new authors and the quality of our processes.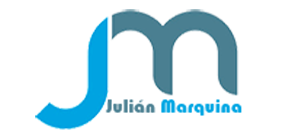 Julián Marquina, blogger focused on literature
Prestigious blog de literatura de Julián Marquina recommends us as one of the 24 publishing houses specialized in children's literature  that you can't lose sight of and recommends us for our work aimed at promoting emotional intelligence.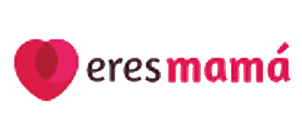 Eresmamá, specialized magazine for mothers
The portal specialized in the upbringing of children and educational content for mothers Eresmamá, points us out as one of the essential publishing house of children's books and de las editoriales imprescindibles de libros infantiles y values our commitment to education in values.
Contact us
Call us or ask us to call you for advice.