Our mission
"Sell books, publish dreams"
Our main objective is to provide a service to society that needs to express itself by publishing its contents… or dreams. At the same time, we assume a cultural and educational commitment to our children (tomorrow's society), to whom we provide books with which to enjoy reading and with which, in turn, they can learn implicit values in them, human values , to help them be better people.
Our corporate culture
How do we define corporate culture? With the word "service".
How do we distinguish ourselves from the dozens of children's publishers in Spain? Really with a service and with a better quality than that of the others. That's where people come in: if we have similar offices, if we have similar software, if we work with the same printers, if we use the same paperwork and if we live in a similar globalized world, the management of people, "our team", is what Mark the difference".
Where are we going?
We are a dynamic, proactive and compact team. We are all one and we all go forward non-stop!, knowing thet the best is yet to come. We give the best of each of us to keep our business project growing. We feel free and committed to a path as exciting as the goal where we go. Over the past few years our business and personal growth has been our bread and butter. We do not settle, we are full of projects and illusions that we want to share with all our authors.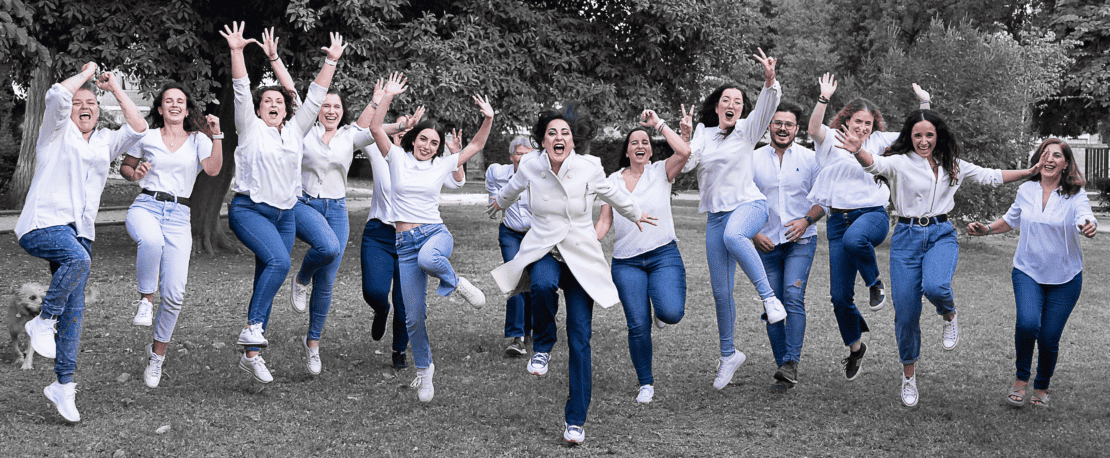 Our values
Years of experience
We have the professionalism and experience that more than 10 years in the publishing market give us and having published more than 600 books with authors from all over the world.
The best distribution network
Thanks to our distributor, your book will be in the most important bookstores worldwide: Amazon, Fnac… In addition, we will also have the opportunity to participate in tenders in Latin America and the US.
Recognized prestige
The publishing house has the recognition of several intternational institution like the Ministry of Culture and the Ministry of Education of the Junta de Andalucía, in Spain. In addition, our works provide public libraries throughout Spain.
Quality editions
Every detail is important to us. We will make sure that your work is not just another book on the market. We will make the difference! We are also specialists in hardcover books.
Educational work
Our books are selected as approved curricular material in various centers in the Spanish territory. We are also dedicated to the inclusion of other languages in our catalog so that readers have access to other languages.
Direct and close treatment
We take you by the hand and guide you throughout the process, since we know that the first steps are never easy. You can talk to one of us at any time to discuss everything you need.
We do it like this
Our work process explained by steps
We receive about 20 manuscripts a day to be evaluated.
We read them all and select the most interesting.
The lucky ones are illutstrated, if they need it. We have a network of first-rate illustrators.
The texts undergo a correction.
Covers are laid out and designed.
Always everything in continuous communication and consensus with the author.
The final print art is validated before the work goes to print.
A release date is decided and the distributor is informed.
We agree dates for presentations with the authors and bookstores.Iniciamos la promoción.
Our books convey implicit values. We have collections as essential as La mirada de Daniel, which provides tools to work on emotional intelligence, and as innovative as MEVÉS, which deals with diversity and inclusion in the form of stories.
BABIDI-BÚ, because dreams come true!
It is not an easy task to fulfill the dreams of all our authors. For this, we work tirelessly to have the best possible result, the highest placement and most importantly… the satisfaction of the young readers who come to our books all over the world thanks to you and your incredible story.
Stop thinking and come with us to fulfill your dream.
I want to publish my book too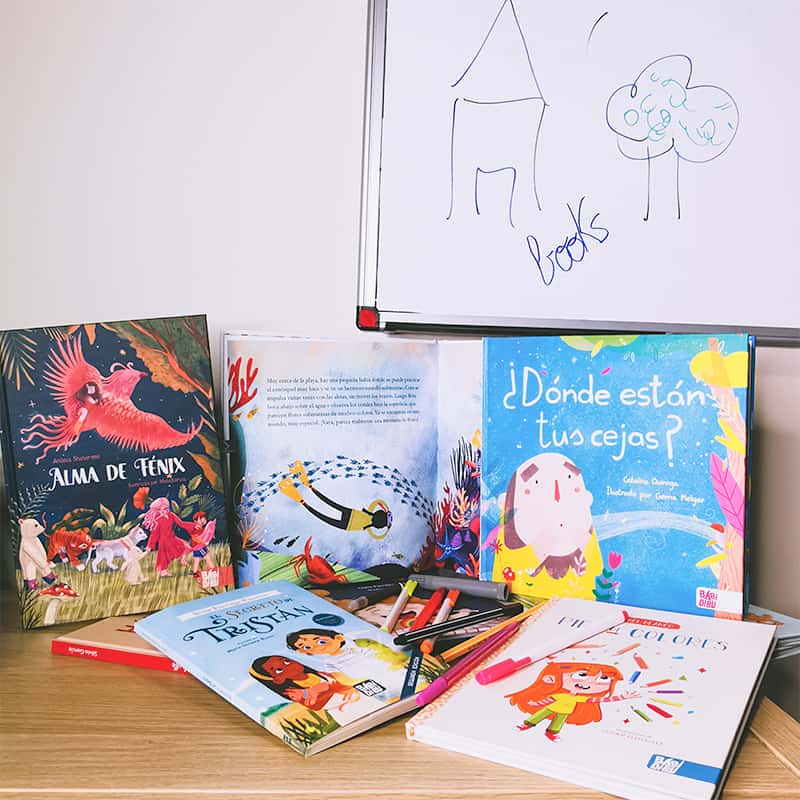 Contact us
Call us or ask us to call you for advice.